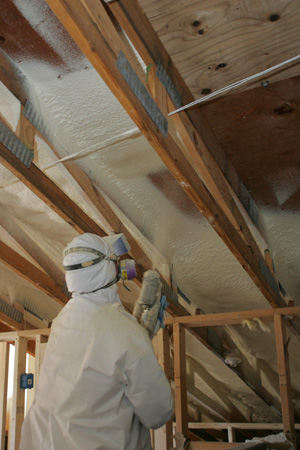 Spraying in foam first introduced into the marketplace in the 1930's, 1.7 – 2.8lb density urethane foam has an R-value of around 6.7 per inch, and would only require 3 1/4 inches (R-21) in the sidewalls of a home and 4 1/2 inches (R-32) in the ceilings. Its closed cells offer a built-in air barrier and will repel water, allowing it to be used to insulate and waterproof foundations in one application. With a class 1 fire rating, this product is commonly used in commercial roofing and insulation systems.
Closed Cell Spray Foam (also referred to as 2 lb. or high density foam)
The Ultimate in Spray Foam
Highest R-Value Available
Eliminates Drafts
Saves Energy
Defends against conditions causing condensation and mold
Provides an added level of strength to your build, 2 to 3 times!
Protects build from interior and exterior water, doesn't absorb
Control
Take control of the air in your home. Keep out pollen, dust, and other pollution while you reduce the heating and cooling costs
Closed Cell Spray Foam
Tiny closed cells within the polyurethane hold gases that are less thermally conductive than air. They are tightly packed, resulting in higher density and R-value.
Moisture to Mold
Homes without an air barrier have air leakage that transports moisture through walls that moist air gets into the walls and attics, condensing and promoting the growth of mildew and mold.
We install the following types of home insulation, depending on your specific home style and situation:
Places We Regularly Serve:
Get Started with A Free Estimate
Need more information or ready for a free estimate? Call Standard at
800.738.1424 or complete our short form below and a representative will contact you.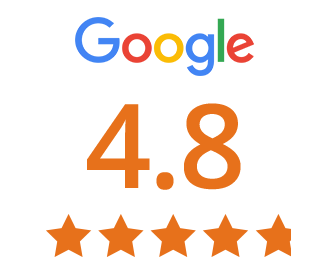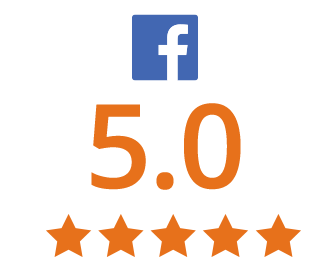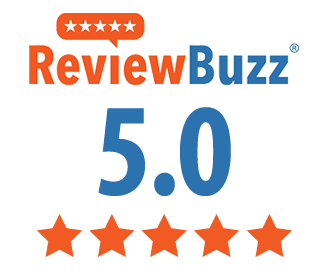 Standard review scores as of 7/15/21
"The people working for this company are all so nice and knowledgeable"

"Standard Insulation company is wonderful! I am so happy I made that call. The people working for this company are all so nice and knowledgeable. All the employees from the office staff to the workers. They have someone come to your home and explain the whole process and check your house to see what needs to be done... After all the work was done they sent a person to follow up/ check to make sure the work was done right. I mean......who does that! They are proud of their company. I really can't say enough, I am so pleased with the work that was done. I tell everyone to make that call.
Thank you Standard."
-Wendy O.
Standard Customer and Google Reviewer