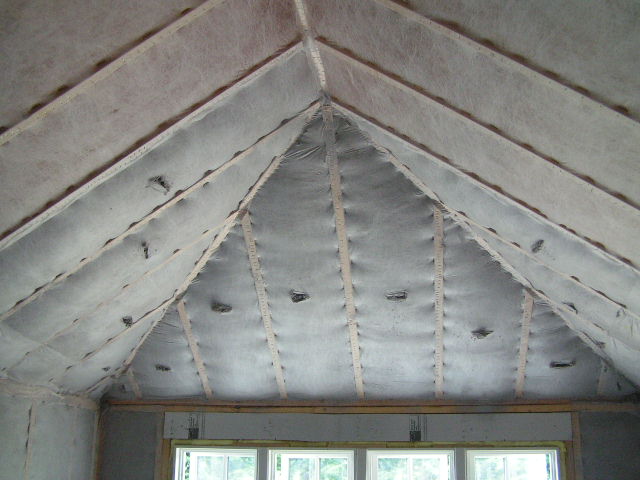 When you embark on building a new home, it's both exciting ... and daunting. There are many things to consider, but one of the most important items - and one of the most overlooked - is insulation. The best time to properly insulate your home is right at the very beginning. Why? During new construction, your options for insulation are virtually limitless.
Wall cavities and foundations are open at the time of new construction, which allows your contractor to choose from any number of insulating options. Foam insulation is a very popular choice for insulation in newly constructed homes, because it installs very quickly, efficiently fills up all cavities, and has a high R-value, meaning that it's very energy efficient. Standard will explain the cost of foam insulation to you, and show you how it can pay for itself on your utility bills. Get a Free Energy Audit for your New Construction home.
Standard provides expert insulation installation for new construction.
When you choose Standard to provide the insulation for your newly constructed home, we'll work with both you and your contractor to develop the best insulating strategy for your build. We'll sit down with you and thoroughly explain all of the options available to you, and we'll make recommendations to you based on your construction style and your budget. Standard offers a wide range of insulation types, including:

At Standard, we take a whole-house approach to providing insulation for new construction. To find out how you can maximize the efficiency of your new home, and how we can help you to do so, simply contact us today by calling us toll-free at 1.800.738.1424, and we'll be happy to help.