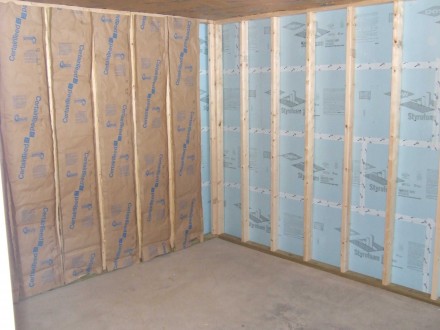 Oswego, NY experiences extreme weather conditions throughout the year – record snowfalls during the winter and humidity and heat during the summer months – which is why high quality home insulation is so important. Energy costs are at all-time highs, and they can be especially costly if you have an older home. But ensuring that your Oswego, NY home is properly insulated is simple – just call Standard. We'll help you upgrade your insulation and help save you both energy and money.
By selecting Standard as your insulation installer, your Oswego, NY home will be more durable, better quality and have a higher resale value. Plus, better insulation helps protect the environment and reduces the carbon footprint your home is leaving on the planet. That means your home's energy efficiency can improve, resulting in the use of fewer utilities and lower energy bills.
Choose Standard for the best insulation for your Oswego, NY home.
We're pleased to provide Oswego, NY customers with several different types of insulation in a variety of applications. Trust Standard to help you choose the best insulation type for your home. Before we install, we'll send in one of our highly-trained, BPI-certified technician to conduct a free home energy audit that shows the level of heat loss in your home, areas in your home that show the greatest heat loss, as well as any safety issues.
Then, our technician will use state-of-the-art diagnostic equipment to analyze the potential savings for your Oswego, NY home. We'll help you find ways to save on your new insulation, such as the Home Performance with ENERGY STAR program. After we complete the work in your home, we'll follow up with test that show how upgrading your insulation has helped your home become more efficient.
We offer special insulation services specifically for our Oswego, NY customers:
Standard is pleased to offer the following types of insulation in Oswego, NY and the surrounding area:
When you need an insulation contractor in Oswego, NY, choose Standard. When you work with us, you can be sure you'll receive professional service, high quality insulation products and money-saving solutions.
Simply call us at (800) 738-1424, and we will be happy to assist you with all your insulation needs.