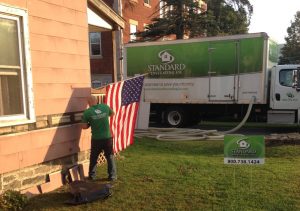 When you're considering new insulation for your older Central New York or Capital District home, a good choice is blown-in insulation. That's because the walls in older homes are already existing and closed up. Unless you plan on removing siding from the exterior of your home, or ripping out interior walls and putting up new drywall, blown-in insulation is the way to go.
When you trust the experts at Standard to provide you with blown-in insulation, you'll have access to our team of highly trained, expert installers. Our installers understand the special circumstances that surround insulating older homes and are experienced with probing for blockages and wires. They'll explain to you how blown-in insulation can work to help your older home become more energy-efficient – which will help you save money on your utility bills.
Get Started with A Free Estimate
Need more information or ready for a free estimate? Call Standard at
800.738.1424 or complete our short form below and a representative will contact you.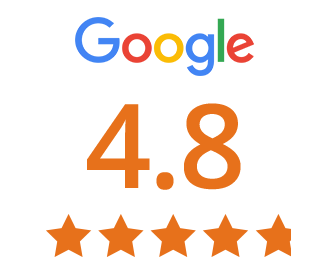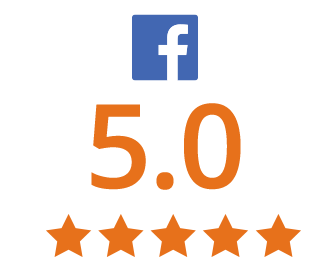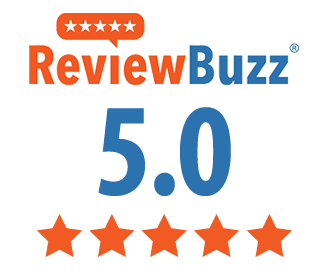 Standard review scores as of 7/15/21
"The people working for this company are all so nice and knowledgeable"

"Standard Insulation company is wonderful! I am so happy I made that call. The people working for this company are all so nice and knowledgeable. All the employees from the office staff to the workers. They have someone come to your home and explain the whole process and check your house to see what needs to be done... After all the work was done they sent a person to follow up/ check to make sure the work was done right. I mean......who does that! They are proud of their company. I really can't say enough, I am so pleased with the work that was done. I tell everyone to make that call.
Thank you Standard."
-Wendy O.
Standard Customer and Google Reviewer
How is blown-in insulation installed?
Our technicians will drill holes, one from the ceiling and one from the floor, at about 16-inch intervals.
Then, using an insulation blower, the technician will force the blown-in insulation into your walls.
Finally, the holes will be plugged, either with plastic plugs or drywall compound (spackle).
What is blown-in insulation comprised of?
Blown-in insulation is mainly made of cellulose, a plant-based insulation material. Cellulose blown-in insulation helps to separate the inside and outside of your home thermally and acoustically. That means the heat and noise stay inside your house! Blown-in insulation fits well around items in walls like pipes and wiring, leaving few air pockets that can reduce the overall efficiency of the wall.
Is blown-in insulation safe?
The blown-in cellulose insulation used by Standard is up to 85 percent recycled paper waste material with the remaining percentage made of a fire-retardant treatment that provides a Class-1 fire rating, making it a safe choice. What's more, filling up your wall cavities with blown-in insulation acts as a deterrent for unwanted residents, like rodents and insects. Additionally, it contains no harmful additives, like formaldehyde, and is fiberglass-free – our blown-in insulation won't make you itch! If your heating bills are high, yet you're still uncomfortable in your older home, the chances are pretty good that you need to insulate your walls. To find out more about blown-in insulation and how Standard can help, call us toll-free at 1-(800) 738-1424 and schedule a FREE home energy audit.
We install the following types of home insulation, depending on your specific home style and situation:
Places We Regularly Serve: