When you choose to work with us on an Assisted Home Performance with ENERGY STAR program for your home, we'll show you how your home's systems can work together to improve comfort and save energy and evaluate your potential to save on improvements.
92% of Area Homeowners Qualify for Half-Priced Home Energy Improvements – Save up to $5,000 for a limited time
For a limited time, NY State has increased program income guidelines. A majority of area homeowners now qualify to receive 50% off the cost of home energy upgrades, up to $5,000 through the Assisted Home Performance with ENERGY STAR® Program.
Upgrades can include:
High-efficiency home heating systems
Insulation and air sealing
Hot water heaters
With these home improvements and our low financing options for the remaining project costs, you can easily save more each month on your energy bills than you are paying out of pocket!
Why Take Advantage of This Limited-Time Program?
When you combine the everyday energy savings of great insulation, air sealing and efficient heating systems with a program that can save you up to 50% of the cost, you'll see why now is the time to call Standard.
Save money on energy bills
Live in a healthier, more comfortable home
Enjoy greater peace of mind
This expanded program is only available now through NY State.


---
Fill out our form or call

(800) 738-1424


To Get a Quote or More Information
---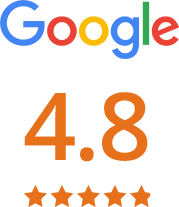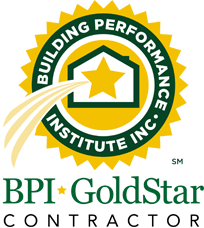 You can trust our BPI GoldStar professionals to provide an expert assessment for your home.
The Assisted Home Performance with ENERGY STAR® program makes it easier and more affordable for New York State homeowners to improve the energy efficiency of their homes. It uses a network of independent contractors recognized by the Building Performance Institute (BPI) as BPI GoldStar Contractors. BPI is a national resource for building science technology that sets standards for assessing and improving the energy performance of homes. Each contractor is trained to use a whole-house approach to test the energy efficiency of homes and identify energy efficiency improvement opportunities.
Your Home Energy Assessment
We'll start with a home performance assessment that will help you understand your home's condition and energy performance.
Our expert will talk to you about you and your family's lifestyle, as well as the comfort issues you might be having. They'll check out your energy bills, so they can understand more about your energy usage and evaluate your potential for saving. Then, they'll inspect your home to understand more about the condition it's in. They'll perform a safety check and testing to assess your home's energy performance, and finally make home improvement recommendations.
Your contractor will show you where your home is wasting energy, what to expect from the work, and how to obtain additional information about moving forward.
To find out how we can help you improve your Central New York home and its comfort level, as well as how we can help you save money on your energy bill, contact Standard today. Call us toll-free at (800) 738-1424, and we will be more than happy to assist you with your Home Performance with ENERGY STAR assessment.