Save Energy When You Insulate Your Commercial Properties
Standard, Inc. installs all types of spray applied products. We have been insulating since 1928 and spraying foam and other products since 1990.
Standard has worked with Energy Suppliers, such as Griffith Energy, to provide DEC (Department of Environmental Conservation) approved primary and secondary containment systems. DOW certified, we are able to install all DOW air barrier systems.
As the leading spray contractor in the Northeast, we have worked closely with the United States Army Corp. of Engineers, Syracuse University, Yale University, and Hamilton College. The next time you see the newest 1 1/8th mile long Bobsled run in Lake Placid, NY, notice the orange spray foam applied to the entire underside of the run. Standard installed the foam to prevent melting of the ice.
Standard, has the experience and size to accommodate any project – at any location.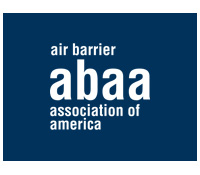 Sound Attenuation Products
Building science knowledge and diagnostic equipment provide the opportunity to assist in moisture management. Condensation problems can contribute to mold, decay and health issues within a building. Standard can work to manage an existing issue or assist in the design of a new building to avoid these potential problems.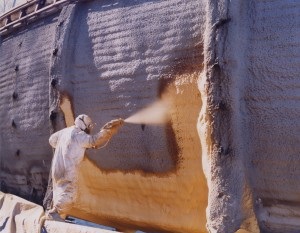 As an ABAA (Air Barrier Association of America), accredited contractor, Standard is held to the highest standards of quality placed on the workmanship and performance, within the industry. Strong regulations by the ABAA will benefit the building owner as well as reduce the "Green House Effects". Complete air barrier systems are provided on both existing and new construction projects.
Focus on excellent service and customer satisfaction ensures your project and building are our number one priority. We will work with architects, engineers as well as project managers to ensure the most effective solution. We can provide AIA accredited presentations that introduce the new code requirements, testing requirements and the importance of the complete system. We can also help you understand which incentive programs are available to you.
---
Industrial Services
Ignition and Thermal Barriers
Can be applied to spray polyurethane foam applications to meet code requirements.
Henry Products – Spray Applied Air Barriers
They are applied to the exterior of buildings to control the unintended movement of air into and out of a building enclosure. An air barrier system essentially wraps the building shell and protects the building from the effects of air leakage. Can be applied to most exterior building materials.
Polyurea Coatings
Applied to roof systems, vehicular and pedestrian dock systems and industrial protective coatings. (For chemical containment and corrosion protection). Polyurea coatings are formulated to withstand heavy traffic and act as a superior water proof protector and prevent deterioration of concrete and steel. Manufacture: volatile Free Inc.
Spray Applied Thermal Insulation and Acoustical Finishes
Provides thermal performance, condensation control and adob acoustical performance, Can be applied to any properly prepared surface such as wood, steel, concert and glass. Absorbs sound energy instead of reflecting it, reducing reverberation time and making speech and music more intelligible. Manufacture: K-13, Sona Spray 'fc' Celbar (spray on systems)